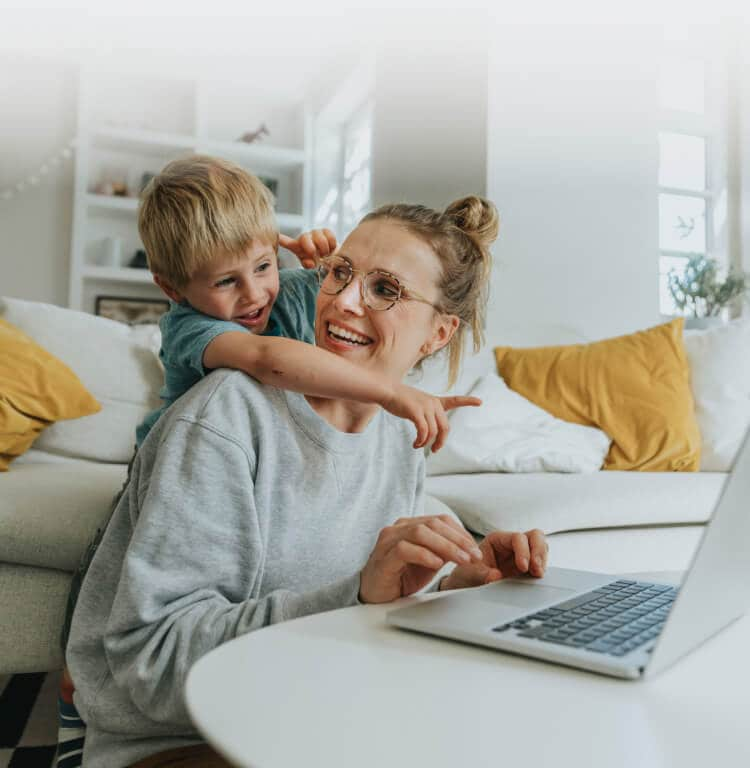 Norton 360.

All-in-one protection for your devices, online privacy, and identity. Includes industry-leading antivirus, malware protection, Secure VPN, Dark Web Monitoring, and more.
Get Started
Device Security
1
PC, Mac, smartphone or tablet
5
PCs, Macs, smartphones or tablets
10
PCs, Macs, smartphones or tablets
Anti-Spyware, Antivirus, Malware & Ransomware Protection
Our innovative security technology is powered by artificial intelligence (AI) and machine learning, and we monitor online threats across the globe to help protect your devices against viruses, malware, spyware and ransomware. Our goal is to help protect your private and financial information when you go online.
PC Cloud Backup
Do you back up your PC? You could drop your laptop, the hard drive could fail, or ransomware could encrypt your files, making them unrecoverable. Norton solutions have multiple layers of protection to help defend against ransomware attacks. Using Cloud Backup is one more preventive measure to help keep your files safe. Learn how Cloud Backup works.
Firewall for PC and Mac
Do you know how a computer firewall can help you? Norton Smart Firewall monitors the network traffic sent and received on your computer when you're connected to the internet and helps block suspicious traffic. This helps protect your personal files and data on your device from malicious attacks and intrusive eyes.
Password Manager
How do you remember the long, complex passwords that your many online accounts require you to create? Do you re-use them or write them down on a sticky note? Strong passwords are important for online account security. Norton Password Manager enables you to generate complex passwords and store them in a secure online vault. From within your vault, you can access your passwords at your fingertips. Learn more about using Norton Password Manager to secure your passwords.
100% Virus Protection Promise
Did you know from the moment you subscribe, a Norton expert is available to help keep your device virus-free or give you a refund2? Helping keep your device free from viruses is at the heart of what we do. Norton experts are on-call to help remove viruses that might slip in. We're so confident in our antivirus and malware protection, it comes with our Virus Protection Promise. If your device gets a virus our experts can't remove, you get your money back. Learn more about our 100% Virus Protection Promise. 
Parental Control
Where are your children right now? Even if they are sitting in the same room with you, they are likely engaging in the online world. Norton Parental Control‡ gives you tools to see what videos they watch8, websites they visit, terms they search for, and apps they download, content filtering for PCs and more. These tools help you facilitate positive parenting and engage on important topics proactively.
—
School Time‡
Remote learning requires the internet, so pausing the internet on your child's device is not an option. Manage your child's remote learning environment and keep your child focused while school's in session.
—
Online Privacy
Secure VPN
Do you use public Wi-Fi? Connecting your smartphone or laptop to shared Wi-Fi at the coffee shop down the street may not be as private as you think. Even password-protected Wi-Fi may leave you vulnerable to attacks. A Virtual Private Network (VPN) gives you protection and encryption for online privacy when you use a public or shared Wi-Fi network.
1 PC, 1 Mac, 1 smartphone or tablet
Up to 5 PCs, Macs, smartphones or tablets
Up to 10 PCs, Macs, smartphones or tablets
SafeCam for PC
Does your PC have a webcam? Cybercriminals can use spyware (software that enables spying) to take pictures with your webcam without your knowledge. Cybercriminals have used compromising photos stolen from webcams for blackmail or extortion. Norton 360 gives you protection against spyware, and SafeCam specifically blocks unauthorized webcam access to your PC.
ID Theft Protection
Dark Web Monitoring§
What is the Dark Web? An "underground" part of the Web that isn't searchable by regular search engines. The Dark Web is where cybercriminals offer information for sale, including personal information like email addresses. Dark Web Monitoring§ searches Dark Web markets for your email address, and we notify you if we find it. Learn how we search the Dark Web.
—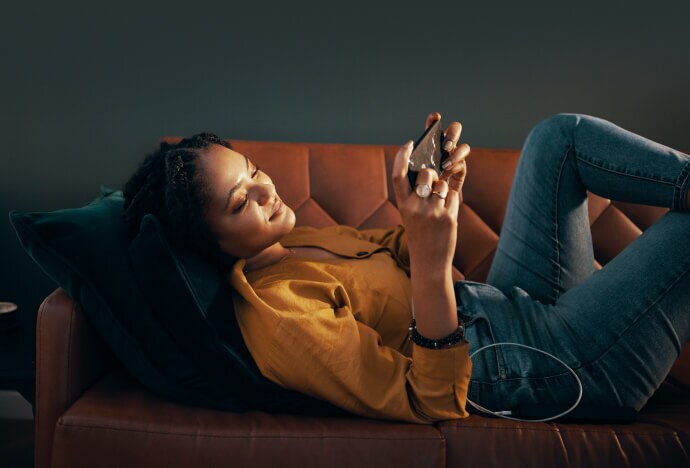 Norton 360 for Gamers

Powerful protection designed for PC gamers
 
Norton 360 for Gamers gives you multi-layered security technology for your devices to help block cyberthreats, a VPN for your online privacy and features that help protect your information from being exposed.
 
Level up your protection.
Learn more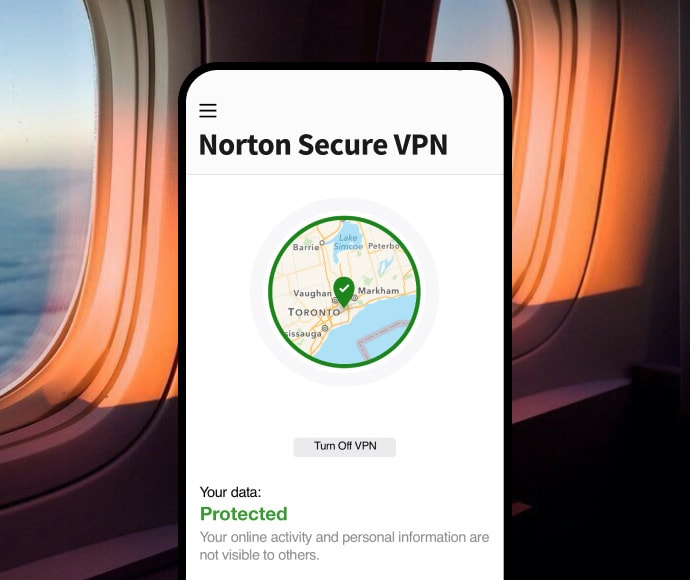 Norton Secure VPN
You can pay bills, check your email and interact on your social network - in the cafe, airport or hotel - helping ensure your most sensitive information remains hidden from prying eyes.
 
Help protect your data with a no-log virtual private network (VPN) that encrypts your personal information and doesn't track or store your online activity or location. 

More security software and services.
Norton Computer Tune Up

Make your old computer run like new again.

€ 39.99per service

Norton Family

Help your children explore, learn and enjoy their connected world safely.

€ 39.99/year

Norton Ultimate Help Desk - Single Use

Get on-demand IT help to fix tech issues.

€ 79.99per service

Norton Utilities Ultimate

Get the tools you need to get your PC running like new.


€ 69.99first yr

Norton Password Manager

Create and store strong passwords. Login to your accounts with a click of a button. It's safe, secure, and FREE.
PC Mag:
A trademark of Ziff Davis, LLC. Used under license. Reprinted with permission. © 2022 Ziff Davis, LLC. All Rights Reserved
System Requirements
Device Security and Norton Secure VPN Entitlement
PC, Mac or Mobile Device: PCs, Macs, Androids, iPads and iPhones
Norton™ AntiVirus Plus covers a single device

Norton™ 360 Standard covers a single device

Norton™ 360 Deluxe covers up to 5 devices

Norton™ 360 Premium covers up to 10 devices
Not all features are available on all devices and platforms.
Norton Parental Control, Norton Cloud Backup, and Norton SafeCam are presently not supported on Mac OS.
Windows™ Operating Systems
Compatible with Microsoft Windows 11
Microsoft Windows 10 (all versions)
Microsoft Windows 8/8.1 (all versions). Some protection features are not available in Windows 8 Start screen browsers.
Microsoft Windows 7 (all versions) with Service Pack 1 (SP 1) or later with SHA2 support
Current and previous two versions of Mac OS.
Features not supported: Norton Cloud Backup, Norton Parental Control, Norton SafeCam.
Android™ Operating Systems
Android 8.0 or later. Must have Google Play app installed. Multi-user mode not supported.
iPhones or iPads running the current and previous two versions of Apple® iOS.
Available for Windows™ PC, Mac®, iOS and Android™ devices:
Norton Secure VPN is compatible with PCs, Mac, Android smartphones and tablets, iPads, and iPhones. Norton Secure VPN may be used on the specified number of devices – with unlimited use during the subscription term.
Windows™ Operating Systems
Microsoft Windows 7 (all versions) with Service Pack 1 (SP 1) or later
Microsoft Windows 8/8.1 (all versions)
Microsoft Windows 10 (all versions), except Windows 10 in S mode
Microsoft Windows 11 (all versions), except Windows 11 in S mode
Current and previous two versions of Mac OS.
Android™ Operating Systems
Androids running 8.0 or later.
iPhones or iPads running the current and previous two versions of Apple® iOS.
No one can prevent all cybercrime or identity theft.
* Important Subscription, Pricing and Offer Details:
Contract Type: contract for a monthly or annual subscription, starting when the transaction is complete. Click here for our Terms of Sale.
Set-up: to get the protection/service started, you must download and install on each device and/or complete set-up.
Free Trial: payment method required if signing up for a free trial (credit/debit card or PayPal only). When the trial ends, the paid subscription starts and the first term is charged, unless cancelled before. Special offer(s) may expire.
Renewal Cycle: automatically renews each month or each year after the initial term, unless the subscription renewal is cancelled before the day you are due to be charged in your account or by contacting us here. Click here to learn how.
Renewal Prices: may be higher than the price for the initial term and are subject to change. Renewal prices can be found here. For annual subscriptions, they are charged up to 35 days before the subscription is due to renew, and we send you a notification email with the renewal price before.
Cancellation & Refund: you can cancel any of your contracts and request a full refund within 60 days of purchase for annual subscriptions and within 14 days of purchase for monthly subscriptions. For each annual renewal or free trial with paid annual subscription, you can request a full refund within 60 days of being charged. For free trial with paid monthly subscription, you can request a full refund within 14 days of being charged. For details, visit our Cancellation & Refund Policy. To cancel your contract or request a refund, click here.
Updates: your subscription may include product, service and/or protection updates, and features that may be added, modified, or removed, subject to the acceptance of the License & Services Agreement.
Usage: for non-commercial household use only. If you have issues adding a device, please contact us.
2 Virus Protection Promise: You must have an automatically renewing device security subscription with antivirus for the virus removal service. If we are unable to remove the virus from your device, you will be entitled to a refund based on the actual price paid for the current term of your subscription. If you have a subscription from NortonLifeLock purchased with either another offering from NortonLifeLock or a third party offering, your refund will be limited to the price of only your subscription for the current term, not to exceed the total price paid. Any refund will be net of any discounts or refunds received and less any applicable taxes, except in certain states and countries where taxes are refundable. The refund does not apply to any damages incurred as a result of viruses. See norton.com/virus-protection-promise for complete details.
4 Cloud Backup features are only available on Windows (excluding Windows in S mode, Windows running on ARM processor).
5 SafeCam features are only available on Windows (excluding Windows in S mode, Windows running on ARM processor).
8 Video Supervision requires a browser extension on Windows and the in-app Norton Browser on iOS and Android. It monitors videos viewed on YouTube.com (but not YouTube videos embedded in other websites or blogs) and on Hulu.com (but only on Windows). It does not work with the YouTube or Hulu apps.
16 To suppress most alerts for Windows, full-screen mode must be in use.
γ Norton Safe Search does not provide a security rating for sponsored links nor does it filter out potentially unsafe sponsored links from the search results. Not available on all browsers.
‡ Parental Control can only be installed and used on a child's Windows™ PC, iOS and Android™ device but not all features are available on all platforms. Parents can monitor and manage their child's activities from any device – Windows PC (excluding Windows in S mode), Mac, iOS and Android – via our mobile apps, or by signing into their account at my.Norton.com and selecting Parental Control via any browser. Mobile app must be downloaded separately. The iOS app is available in all except these countries.
Popular browsers are supported, including Chrome, Edge, and FireFox. Parental Control portal access is not supported on Internet Explorer. On iOS and Android, the in-app Norton Browser must be used to get the full benefit of the features.
‡‡ Requires your device to have an Internet/data plan and be turned on.
§ Dark Web Monitoring is not available in all countries. Monitored information varies based on country of residence. It defaults to monitor your email address and begins immediately. Sign in to your account to enter more information for monitoring.
The Norton brand is part of NortonLifeLock Inc.
Copyright © 2023 NortonLifeLock Inc. All rights reserved. NortonLifeLock, the NortonLifeLock Logo, the Checkmark Logo, Norton, LifeLock, and the LockMan Logo are trademarks or registered trademarks of NortonLifeLock Inc. or its affiliates in the United States and other countries. Firefox is a trademark of Mozilla Foundation. Android, Google Chrome, Google Play and the Google Play logo are trademarks of Google, LLC. Mac, iPhone, iPad, Apple and the Apple logo are trademarks of Apple Inc., registered in the U.S. and other countries. App Store is a service mark of Apple Inc. Alexa and all related logos are trademarks of Amazon.com, Inc. or its affiliates. Microsoft and the Window logo are trademarks of Microsoft Corporation in the U.S. and other countries. The Android robot is reproduced or modified from work created and shared by Google and used according to terms described in the Creative Commons 3.0 Attribution License. Other names may be trademarks of their respective owners.
Enter a promocode and click "Apply"